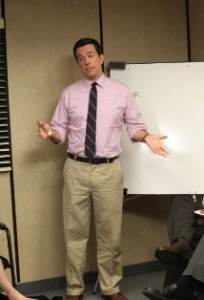 Leave it to the writers of The Office to make herpes the topic of the funniest episode of the season. The jokes were so fast and furious in 7.04, with so many more hits than misses, that I can't remember a funnier episode in recent memory, save perhaps Pam & Jim's wedding.
Meredith (Kate Flannery) and Creed (Creed Bratton) had perhaps the two funniest lines of the night: Because it's on my genitals, genius. and The feeling of pure risk. The best humor comes when it's tied perfectly to character and this is where The Office continues to shine.
To Read More Click Here.