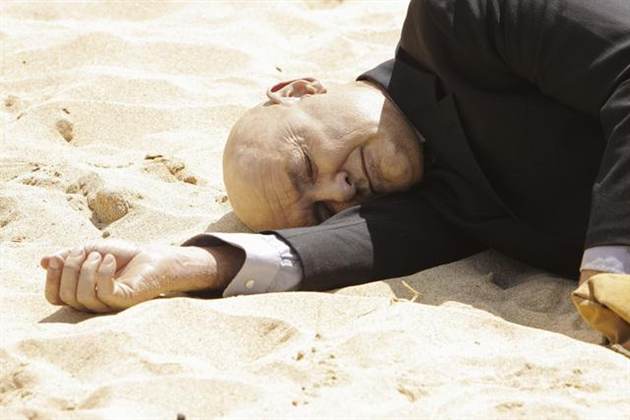 Any of the naysayers who claimed that "What Kate Did" was filler should be more than placated by the fourth episode of LOST's sixth season, "The Substitute." The episode quite literally broke all the rules, and actually gave us more answers than questions - perhaps the first time in LOST's long history that this could be said for an episode. We've hit a turning point, folks.
That's not to say that there weren't questions posed. But, as executive producers Damon Lindelof and Carlton Cuse like to say, "All answers will lead to more questions." And we got a hell of a lot of lead-ins.
Where to begin? The episode focused on both Locke and the Man in Black in the reset timeline and the Island timeline, respectively. In the reset timeline, we looked at Locke's significantly improved life in the reset timeline (which was contrasted with shots of his corpse in the Island timeline), while in the Island timeline we watched as the Man in Black loosened his tongue to Sawyer and dished a little bit on the meaning of it all. Not too much, mind you - we still have twelve more episodes to go - but enough to probably crank up legions of new fan theories before next week's episode rolls out.
To Read More Click Here