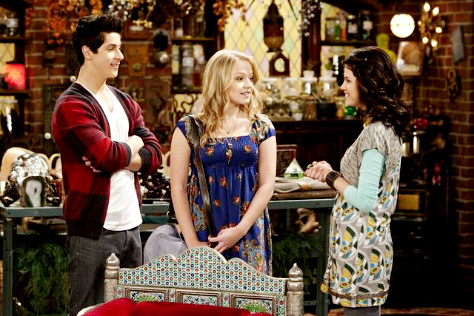 "Wizards of Waverly Place" is coming earlier this week, with the episode called "Don't Poke the Leprechaun- Shillelagh". In the Friday, May 29 episode, Harper becomes jealous when Alex becomes friends with Max's tutor, ironically named Tutor.
Jerry hires the tutor to help Max pass a test at school, and Alex and Justin start bonding with her. They scheme to get her a permanent job with the family, so they can spend more time with her, but the plan involves Max failing a test. Meanwhile, Alex bets Justin that he couldn't become popular in 10 days or less.
Paulina Olszynski guest stars as Tutor.
"Wizards of Waverly Place" is starring Selena Gomez, Jennifer Stone and David Henrie among others. The movie version, titled "Wizards of Waverly Place: The Movie", will be premiered on Disney Channel on August 1.