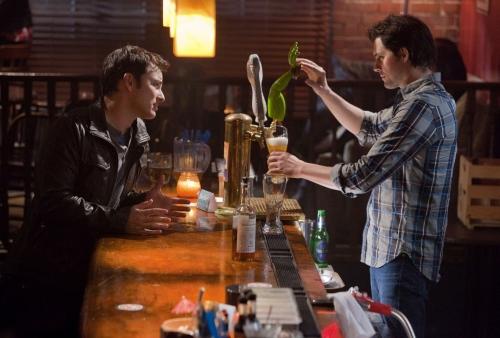 Last night on Life Unexpected, Cate and Ryan had to pretend to everyone that they still were the happily engaged couple and because of this it really showed them both just how much they miss each other.
One must really feel bad for Ryan. Being cheated on and then constantly having to work day in and day out with that person must be killing him.
To play devil's advocate, we also feel really bad for Cate. She has messed up big time and we definitely don't condone her actions, but the girl has lost everything (accept her job)."Bride Unbridled" showed us that Cate is human just like the rest of us. How sad was the scene when she got her wedding dress? Very SATC Movie meltdown.
On a happier note, we love Jones. He is super cute and really is digging Lux. But, doesn't he have a girlfriend? It was never mentioned that he broke it off with her. He is only sixteen, yet we weren't too impressed with him moving in on Lux when he still had a girlfriend. Poor form, but we still have high hopes for their blossoming friendship.
To Read More Click Here