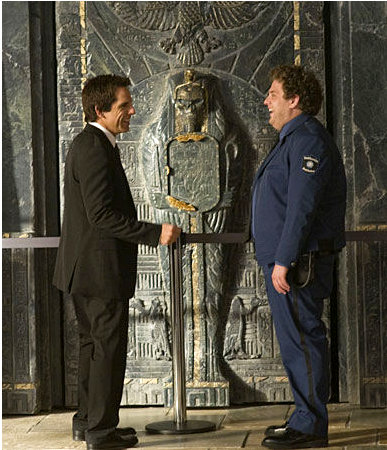 "Night at the Museum: Battle of the Smithsonian" is yet to be opened in theaters, but screenwriter Thomas Lennon seems ready to write another script for the Ben Stiller-starring comedy series. The scribbler admits that he can't wait to pen another "Night at the Museum" movie to MTV News.
"I hate to be superstitious and stuff, but you know, obviously it would be nice to do a 'Night at the Museum 3'," Lennon shares to the entertainment network while discussing about the upcoming "Night at the Museum" sequel. "We'll see how this one goes; I don't like to jinx it." Despite his fear of jinxing the third film, he adds, "Let's do 4 through 8 back to back. By 8, they might be wearing thin. Or maybe not."
Apart from talking about the future of the series, Lennon also makes time to talk about the second movie. "[The best new living exhibit] for 'Night at the Museum 2' was certainly Abraham Lincoln - you know, there's not every kind of movie where you can say 'Wouldn't it be great if a 19-foot-tall Abraham Lincoln comes in and kicks everybody's ass?" he says. "You'll see that that's pretty much what happens...like, he's the major hero of the film, and that's a rare opportunity to get to do something that cool."
Bringing another "Night at the Museum" comedy fantasy to life, "Night at the Museum 2: Battle of the Smithsonian" is set in the Smithsonian Institution, which collections are ranging from Al Capone's rap sheet and mug shot to Dorothy's ruby red slippers. Supported by many talented comedians from Ben Stiller to Ricky Gervais, this sequel is scheduled to hit U.S. theaters on May 22.