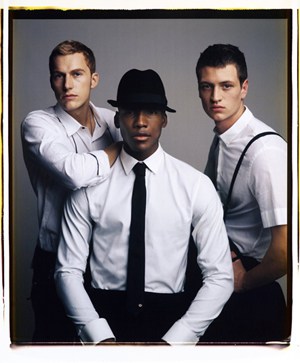 It's finale time! It seems like just yesterday there were 16 semi-finalists and here we are, down to the final three and just an hour away from finding out who will win Season Two of Make Me a Supermodel. Vying for the title of Supermodel we have: Jonathan--the struggling golden boy and family man with the million dollar face and body; Sandhurst--the man with the momentum, global appeal, a quirky personality, dancer's grace, and "thunda thunda thunda thighs;" and Branden--the dark horse, who has recently proved he's not just about BOOBIES, transforming from high school jock to high fashion goth.
Since it's the big finale, I'll be watching (and reporting) live along with you, as we discover together whether Branden, Jonathan, or Sandhurst will be this season's Supermodel.
To Read More Click here.