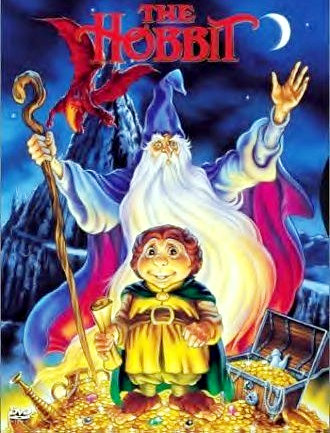 A blockage for the development of "The Hobbit" movies has been removed as New Line Cinema resolved its legal battle with author J.R.R. Tolkien's estates and publisher Harper Collins over profits from the "Lord of the Rings" trilogy. Report on the legal settlement was announced Tuesday, September 8.
While the terms of the settlement were kept confidential, this out-of-court resolution has given a go ahead nod for the two-part adaptation of "The Hobbit" to be brought up to the big screen. Regarding the matter, Christopher Tolkien, the son of author J.R.R., stated in a statement, "The Trustees acknowledge that New Line may now proceed with its proposed films of 'The Hobbit.' "
Christopher also noted, "The Trustees regret that legal action was necessary, but are glad that this dispute has been settled on satisfactory terms that will allow the Tolkien Trust properly to pursue its charitable objectives." Chiming in, president of New Line parent Warner Bros. Alan Horn stated, "We are pleased to put this litigation behind us. We all look forward to a mutually productive and beneficial relationship in the future."
This settlement news came in way before the case is set to go on trial October 19 in Los Angeles Superior Court. No settlement paperwork has been filed with a Los Angeles court just yet. As for the possible financial settlement, The Hollywood Reporter claimed that it may value at more than $100 million.
In February 2008, the Tolkien Trust and Harper Collins filed lawsuit against New Line Cinema, claiming that the studio has failed to pay the share of profits from the blockbuster trilogy "LOTR" which was estimated to be at least $220 million. At the time, they were seeking to get a court order to terminate any rights New Line might have on other Tolkien works, including "The Hobbit".
"The Hobbit" is taken from J.R.R. Tolkien's novel of the same title and is planned to be made into two-part movies. The movies will re-create the scenes of the novel, with additional events that make an impact to "The Lords of the Rings", such as the expulsion of Sauron from Mirkwood by The White Council.
Shooting is expected to start in March 2010 and go on for about 370 days. Ian McKellen, Hugo Weaving and Andy Serkis are said to reprise their "The Lord of the Rings" roles as Gandalf, Lord Elrond and Gollum respectively. The first of the adventure fantasy movie is scheduled for December 2011 U.S. release, while the second one is expected to hit theaters a year later.