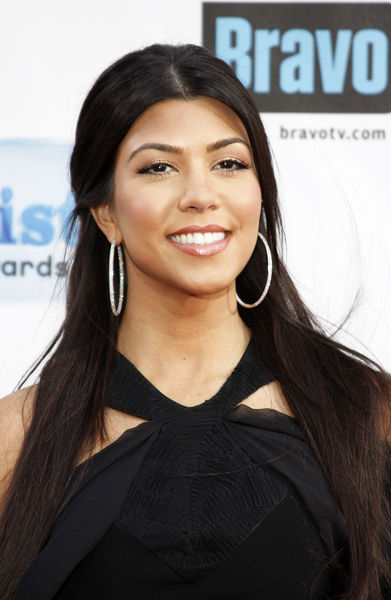 Mom-to-be Kourtney Kardashian shares with People some details of the upcoming baby shower her mother Kris Jenner has been planning to host. "A lot of my friends from college have babies, so I'm inviting a lot of them. And some of my family members, like my aunt, were talking about doing a family baby shower," says the celebrity socialite of the upcoming bash, which is planned to be held at the family's L.A. home November 14 later this year.
However, Kourtney wants to limit the number of guests she would invite, which is contrary to her mom's thought. "The guest list is around 75 right now, and I don't want it to be much more than that. All my mom asked me for is a list. I sent her the names of people, and she emails me back, 'Yes, those people, but invite so-and-so!' So she's always adding!" she reveals.
"I don't know what they have planned exactly, but [my sisters] Kim and Khloe, and my mom are all planning my shower," Kourtney tells People. "I'm sure my mom has been planning this since I was little. She is big on showers, so I'm sure mine will be a big event. I'm very mellow. I'm not as over-the-top as my mom, and Kim and Khloe."
"I'm totally not a theme person, and I'm sure my mom already has it figured out," she admits, adding that she has no idea on whether or not her baby's daddy Scott Disick will attend the planned event. "I don't know if you're allowed to have guys! I have to ask my mom!" she claims.
Kourtney Kardashian is expected to give birth to the baby she is carrying around Christmas. Confirming her pregnancy for the very first time during an interview with Ryan Seacrest of E! News on August 12, the expectant reality TV star has previously confirmed that she hasn't found out the sex of her baby.