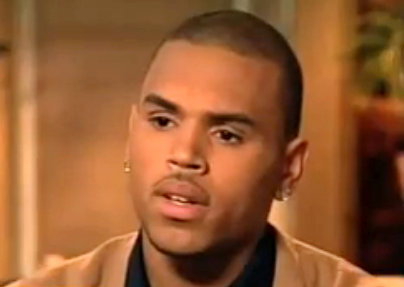 ABC releases a preview of Robin Roberts' interview with Chris Brown on "20/20" which is scheduled to be aired on Friday, December 4. Since the network has nabbed an interview with Rihanna prior to the one with Chris, it took the opportunity to play an excerpt of Rihanna's statement about what she saw in Chris while the February incident occurred.
Rihanna said that Chris had no "soul", totally "blacked out" and was not the person who said "I love you" to her. In response, Chris said "I was wrong for what I did. And I would definitely say it's not something that I look past or look over. It's something that's really touchy. And like I said, I'm really sorry for what went down and what happened."
Robin then touched the subject whether Chris is sincerely sorry for the tragedy. To this Chris said, "Of course. ...I think what it is when people see me smiling and kind of nonchalantly getting answers or, or saying things. It's - I'm human, really, I'm like really hurting inside. And it really kind of like is devastating to me."
Before watching a clip of Rihanna talking about the incident, Chris stated that he never thought he would have done such thing. "I never ever had problems with anger. No, no domestic violence with any of my past girlfriends. I never was that kind of person. ...I look at it, and it's really, like really difficult. It's like, 'How could I be that person?'," he said.
Chris Brown has an album to promote, "Graffiti", which will be in U.S. stores on December 8.