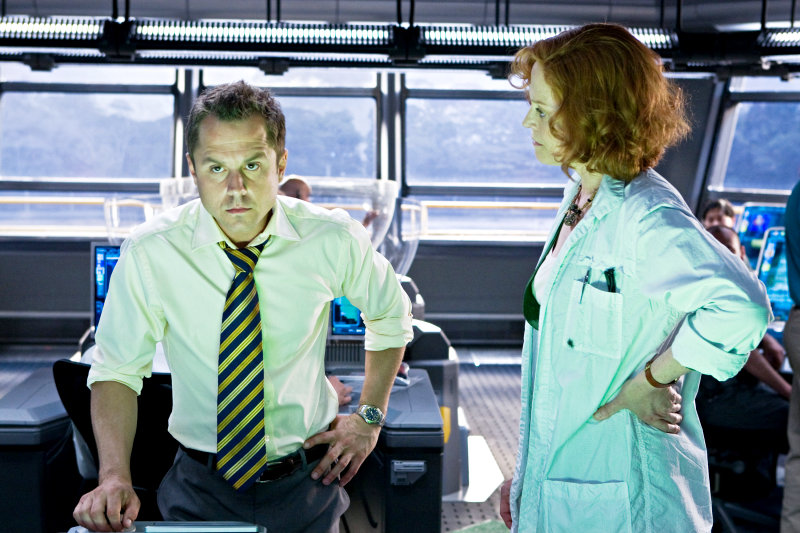 20th Century Fox has provided another sneak peek at sci-fi film "Avatar" by releasing a new clip that has been debuted on MSN. Unlike most of the previously released snippets which expose titular character Jake Sully or the action scenes in the film, this footage highlights Sigourney Weaver's Dr. Grace Augustine when she confronts Giovanni Ribisi's Parker Selfridge.
First conceived by James Cameron 14 years ago, when the means to realize his vision had not yet existed, "Avatar" will take the audience to a spectacular new world beyond imagination. The story revolves around Jake Sully, a former Marine who was wounded and paralyzed from the waist down in combat on Earth.
Unwittingly being recruited to become part of Avatar program which will give him a chance to walk again, Jake travels to the distant moon Pandora. Using his Avatar body, Jake goes on a scouting mission and falls in love with a young Na'vi woman, Neytiri. As he gets closer with her clan, he finds himself caught between the military-industrial forces of Earth, and the Na'vi, forcing him to choose sides in an epic battle that will decide the fate of an entire world.
Jake Sully is portrayed by Sam Worthington, who stars opposite Zoe Saldana as Neytiri. Joining them in the cast ensemble are Stephen Lang as Marine Corps Colonel Quaritch, Michelle Rodriguez as retired Marine pilot Trudy Chacon, and many others. The action thriller movie is going to invade U.S. theaters on December 18.