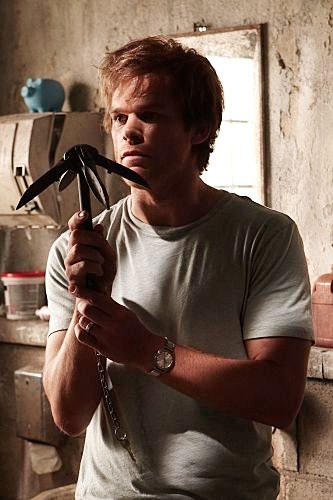 Those not having enough of "Dexter" at recent San Diego Comic Con and not patient enough to wait for the fifth season premiere can take a look at a clip shared by Showtime. The sneak peek shows Dexter and his own mind, which is represented by his late father's presence, arguing over what he will do after Rita's death.
"I think, in as much as he is consciously connected to his emotional life, it's a very challenging time," Michael C. Hall told Examiner about Dexter being single parent. "I think there are more subterranean feelings he will be struggling with. There are logistical issues that obviously exist as well. His wife is no longer there to care for the children - and as importantly - to cover for him when he's out. So it's sort of mind-boggling."
To Read More Click Here.