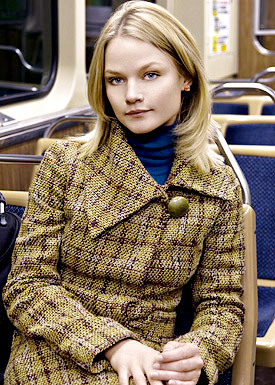 The latest face to join "True Blood" in the third season is Lindsay Pulsipher, a former actress of "The Beast" before the show got canceled by A&E. She will play Crystal Norris who in the casting call is described as "a mysterious and hauntingly beautiful young woman in sundress" walking barefooted.
Pulsipher will share a few scenes with Ryan Kwanten for her character is said having "an electric connection" with Kwanten's Jason before disappearing into the forest. The casting did not note the role as heavily recurring, thus it is possible that Crystal will only appear in one episode or two. Furthermore, the call was made for the second episode where Sam's family will also make their first appearance.
In the book written by Charlaine Harris, Crystal is a werephanther who would later date Jason. [Spoiler Alert] Crystal will be pregnant with Jason's baby and he marries her. However, she cheats on him with another human and suffers miscarriage. Crystal meets a dead end when she is killed.
Despite casting frenzy in the past two weeks, the show is still looking for a lot more actors to play characters such as bikers Louie, Gus and Jimmy, a hot gay Latino named Jesus Velasquez, Alcide's girlfriend Debbie Pelt, NYU grads for Jason's threesome partners, elderly woman named Olivia and African American couple Betty and Marvin.
The third season of "True Blood" will be premiered in June 2010 but production had been kicked off this month with the filming to start in January.