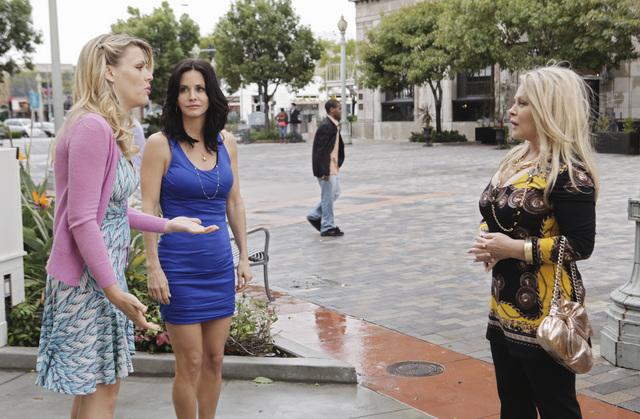 I've been enjoying these last few episodes of 'Cougar Town' because the supporting characters have been fleshed out and have become a more central part of the show. This week was no different, as we not only met Laurie's mother but we also learned new tidbits about all characters, including Jules' real estate nemesis, Barb.
Another upside of this week's installment was the appearance of Beverly D'Angelo as Laurie's mother. Not only was it great casting because D'Angelo does look like she could be Busy Philipps' mother, but also because the 'National Lampoon' actress had the comedic acting skills needed to play Sheila, a superficial and bad mother.
It's amazing how Laurie has changed since the pilot of the show. She got a big push towards adulthood -- even if she is in her late 20s, you have to admit that she has not fully entered adulthood with the way she is living -- thanks to Jules' advice.
First, Laurie took a huge step when deciding to buy the condo. Jules' advice was not directly aimed at Laurie but the potential buyer had a life similar to Laurie's so the advice resonated in Laurie's mind. It'll be interesting in the next episodes to see her move in, spend her first night alone in her own home, try to fix things around the condo, etc.
To Read More Click Here