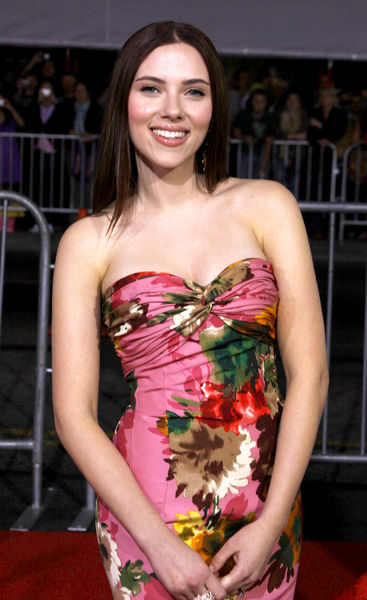 Positive news are sprouting for "Iron Man 2" as it now has been confirmed that Black Widow will be played by actress Scarlett Johansson. This came out right after the confirmation that "The Wrestler" star Mickey Rourke will play a Russian villain named Whiplash in the movie franchise.
The deal between Paramount and Johansson's camp was signed on Wednesday afternoon, March 11. "Scarlett is thrilled to be a part of Iron Man," her rep, Marcel Pariseau, told E! Online's Marc Malkin. The role of Widow was previously held by Emily Blunt who had to let it go due to scheduling conflict.
Contrary to Rourke's salary deal that was upped after a negotiation, Johansson's reportedly is not one which is descent. "...just the opposite, a terrible deal made by CAA," Nikki Finke's insider said. "It's as bad as any deal that I've heard. It's lowball money. And it ties her to countless movies, including that ensemble The Avengers, which is what makes this brutal for a lot of actors."
In the comic book version, Black Widow is a Communist opponent of Iron Man who at one point seduced the alter ego Tony Stark to get what she wants. Widow, whose alter ego is named Natasha Romanova, teams up with Hawkeye to battle Iron Man. It was reported by Latino Review previously that she will appear alongside Hawkeye in the "Iron Man" sequel.
To be directed by Jon Favreau, "Iron Man 2" is eying a May 2010 release. Robert Downey Jr. is back as Tony Stark/Iron Man, Gwyneth Paltrow is to reprise Pepper Potts while Don Cheadle replaces Terrence Howard as Col. James "Rhodey" Rhodes.