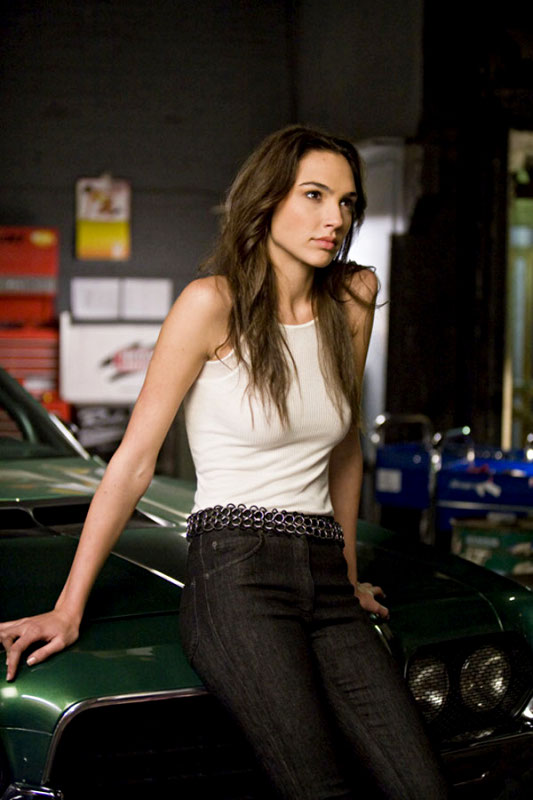 2004 Miss Universe contestant Gal Gadot is indeed making an appearance in the upcoming street car racing film "Fast and Furious". Through a couple of newly-found images from the movie, the 23-year-old model can be seen for the fist time embodying her character in the movie, Gisele Harabo.
Apart from Gisele Harabo's stills, several pictures from the action movie have also been let out. Whereas some of the fresh photos give out the shots where Vin Diesel's Dominic Toretto and Paul Walker's Brian O'Connor share the screen, other stills preview the cars used in this fourth installment of the "The Fast and the Furious" franchise. In addition to the stills, Coming Soon has posted an exclusive first look at the film's new one-sheet.
In "Fast & Furious", it is told that when a crime brings them back to L.A., fugitive ex-con Dom Toretto reignites his feud with agent Brian O'Conner. However, as they are forced to confront a shared enemy, the two must work together and trust each other to outmanuever him. And from convoy heists to precision tunnel crawls across international lines, they will find the best way to get revenge is by pushing the limits of what's possible behind the wheel.
Returning for this fast action movie are original stars, Vin Diesel, Paul Walker, Michelle Rodriguez and Jordana Brewster, and joining them are John Ortiz, Laz Alonso and Gal Gadot. Tyrese Gibson, T-Pain, T.I. and Lil Wayne will be making cameo appearances. The Justin Lin-directed movie is expected to bow in the U.S. theaters on April 3.
For More Pics & Source Click here.