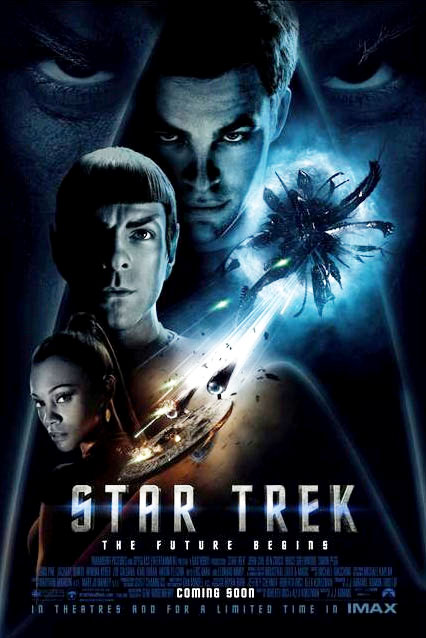 A bunch of fresh international posters for the highly anticipated "Star Trek" has made its way out. One of them, which captures the character shot of Chris Pine's Kirk, Zachary Quinto's Spock and Zoe Saldana's Uhura as well as the image of U.S.S. Enterprise under construction, has been outed exclusively by Empire.
While each one of the fresh one-sheets aspires to display different design, two of them, which exhibit U.S.S. Enterprise getting under attack by its enemy as the center piece, show some similarity to each other. Other posters exhibit San Francisco getting blasted, black and white head shot of four major characters in the film, and the Enterprise zooming away.
To start with the time Federation starship U.S.S. Kelvin is being attacked by a vicious Romulan, "Star Trek" will chronicle the early days of James T. Kirk and his fellow U.S.S. Enterprise crew members during their time at Starfleet Academy. Putting together Chris Pine, Zachary Quinto, John Cho, Karl Urban and Zoe Saldana among others as the young Enterprise crew, it also sets Eric Bana as villainous Nero and sees Leonard Nimoy taking the role of older Spock. Paramount Pictures will distribute the film across the U.S. on May 8.