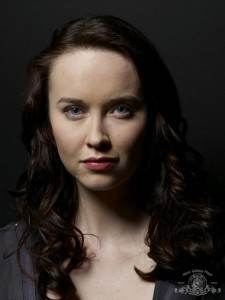 After three new episodes since their winter hiatus, Stargate Universe finally released the first Kino webisode for this year. Although, the webisode offered nothing to explain a reaction of the aliens the Destineers (new term courtesy of reader CW!) encountered nor did it try to justify the stupefying events in "Faith". What it did touch base on was an issue that has been an eyesore for viewers of the show since the beginning: the implications with body switching via the Communication Stones.
Fellow TVO writer, Featherlite, as well as other readers of the site, felt that the use of the stones past information based missions was a moral quagmire of epic proportions. For example, having sex with someone's spouse or engaging in behavior that the body's owner wouldn't normally do. Some called the practice lewd and disgusting and often wondered why it was even permitted. Well, we finally got our answer. Are you ready for it?
It's simple: SGC personnel basically volunteers their bodies to the program for the Destineers use. Wow. Are you through blinking in astonishment? Well there's more. But first let me recap real quick.
To Read More Click Here.