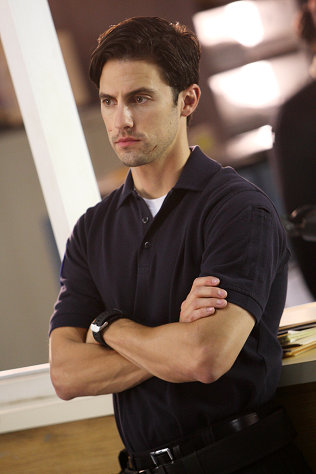 NBC has released six clips of "Heroes" which serve as the extended look at the previews released prior to the September 21 premiere. The fifth volume of the series, "Redemption" picks up right after Nathan died and Sylar becoming him. In two of the clips, HRG is in denial about turning Sylar into Nathan and Matt tells Angela that he gave up using the ability that made Sylar thinking he is Nathan.
The other clips give away Claire and Gretchen's first encounter, Hiro talking to Samuel, Peter doing his job as a paramedic and a blade-welding Edgar in action. In the season opener, Claire struggles with adjusting to her new life in college when a mysterious death thrusts her into the spotlight once again. Elsewhere, Hiro and Ando continue their noble quest to help people by promoting their abilities.
Tracy Strauss and HRG join forces, looking for the key to unlock the motive behind a horrific crime. Meanwhile, Peter uses his abilities for good, but he is soon called upon to aid an old friend. While the heroes adjust to their new surroundings, a mysterious carnival clan, led by ringleader Samuel, sets their sights on familiar faces.
Additionally, there is a behind-the-scene footage which is released. Containing the stunts done in the show, the footage also brought in the cast to talk about their character's development in the new season.