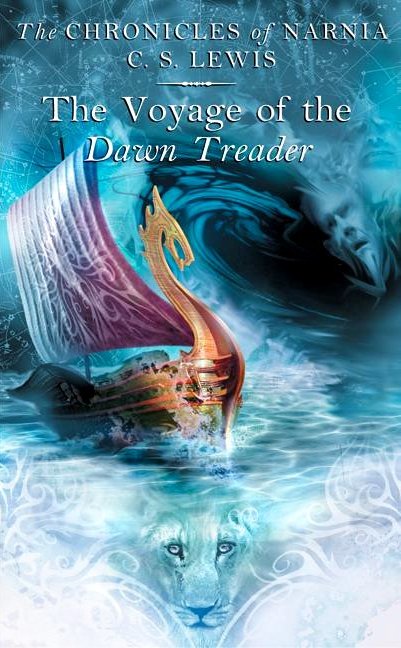 After "The Chronicles Of Narnia: Prince Caspian" failure to meet expectations, filmmakers will take different direction for "The Chronicles of Narnia: The Voyage of the Dawn Treader". The producer of the third installment of the adventure movies, Mark Johnson, recently told Coming Soon, "It's a whole new franchise, I think it's really benefiting from it. It's a slightly different look."
Explaining how "Narnia 3" will be different from the other two movies, Johnson said this "Narnia" film has similarity with Ray Harryhausen's 1958 film "The Seventh Voyage of Sinbad". "This one is different from the others, it's in that ['The Seventh Voyage of Sinbad'] league and they go from island to island having adventures. I'm very excited about it," he noted.
Johnson later credited his co-producer Andrew Adamson for the idea of a different "Narnia", recalling "Adamson said something that was so smart early on. I had just re-read the book and he said, 'I don't want to make a film based on [C.S. Lewis'] 'The Lion, The Witch and The Wardrobe,' I want to make a movie based on my recollection of it'."
He further added, "He took a 9-year-old boy's imagination. He saw things that are not even in the book. Lewis left, sometimes major battles, on a single page, so Adamson just re-imagined it."
"The Chronicles of Narnia: The Voyage of the Dawn Treader" follows the story of Lucy and Edmund Pevensie who return to the magical world of Narnia along with their cousin Eustace. There, they join their royal friend Prince Caspian in a journey aboard the Dawn Treader ship to find the seven lost Lords of Narnia and reach Aslan's country.
Georgie Henley and Skandar Keynes return to the third film to reprise their roles as the Pevensie children, Lucy and Edmund. Meanwhile, Prince Caspian will still be portrayed by Ben Barnes who appeared in the first sequel. Directed by veteran filmmaker Michael Apted, the film is planned to be released in U.S. theaters on December 10, 2010.