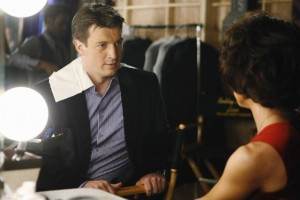 You know what's kind of freaking me out? Episode 20 of season 2 of Castle will be airing on April 12. That means the season is almost done. In fact, a lot of shows will be ending in late April and early May. EEK! Summer television season is soon upon us and then we'll have to suffer months and months without new episodes of our favorite shows. SUCKS!
ABC has released promo photos and a synopsis for the April 12 new episode of Castle, which you can view below. Expect a lot of guest stars for the episode.
To Read More Click Here.