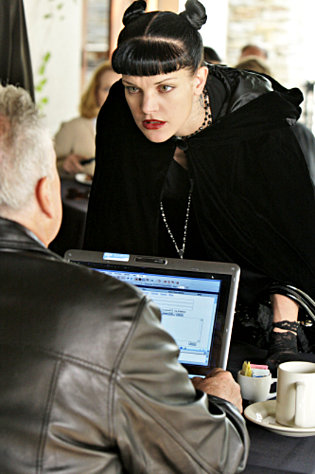 In the upcoming episode of "NCIS: Naval Criminal Investigative Service", Abby will get out of the lab to do work for someone else. She will be in charge fully for a case left by a government scientist who goes missing.
FBI has summoned Abby to work on the case and find out what the scientist has been working on but his team worries that she may meet the same fate as her predecessor. Someone wants the scientist dead, and that could only mean one thing: Abby is in danger. Meanwhile, Tony and McGee must take over duties in Abby's lab after she's out for the mission.
Called "Toxic", the episode will air April 7. Pauley Perrette said that she was ill while filming the episode. "I had a sinus infection and 101-degree fever during the shooting of that episode," she said. "The gag reel is going to be me sneezing!"
To Watch The Preview Click Here.