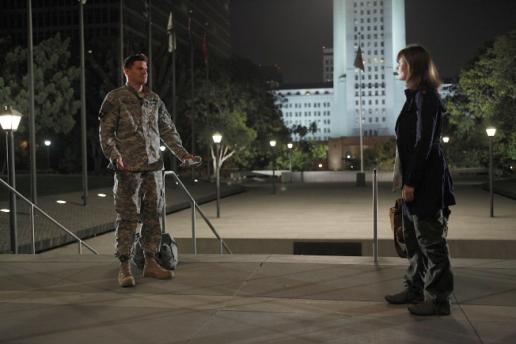 The sixth season of Bones began with a series of terrifying sights. A freakish toddler skeleton. Sweets' grody facial hair. The least convincing Afghanistan in TV history. We were crosscutting between the old Jeffersonian gang, who were scattered all around the world after May's emotion-imploding finale. (We didn't get to see Hodgins and Angela in Paris. Booth was attacked by angry insurgents, and Brennan was attacked by angry villagers, so we can presume that Hodgela was attacked by angry avant-garde socialists.) The stage was set for a let's-get-the-band-back-together season premiere.
Or so I figured. Instead, the band got back together almost instantly - Caroline gives good gruff phone call, apparently - so we saw the Booth/Brennan reunion just a few minutes into the episode. Neither of them seems to have been all that changed by their time abroad, really. (Although, conversely, new haircut.)
To Read More Click Here.