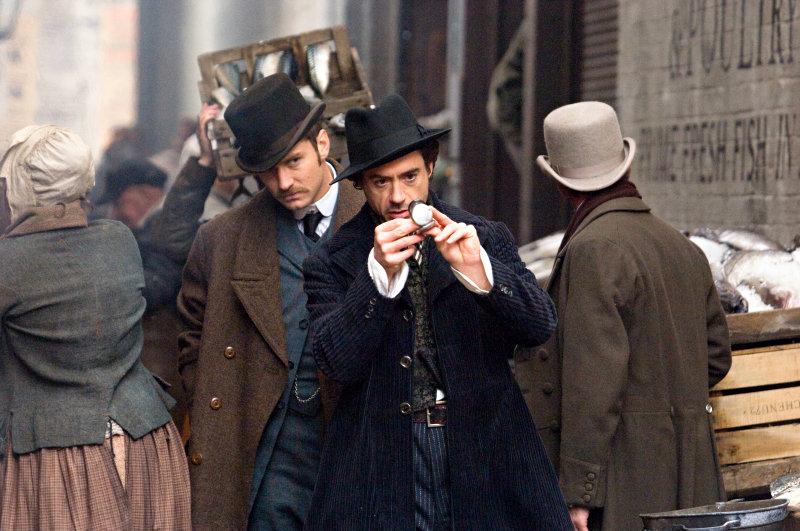 Director Guy Ritchie apparently was not asked to do re-shoot for some "Sherlock Holmes" scenes. Responding to the re-shoot rumors sparked by The Sun earlier, Warner Bros. came out with a rebuttal on Wednesday, February 18, stating, "It is not true that Warner Bros. has asked for any reshoots on 'Sherlock Holmes'."
"The inserts and pickup shots being completed next week, which have long been part of the schedule, do not involve any cast, and are a standard part of filmmaking," Warners' statement further read. "It is still early in the production process, and the studio has not yet seen the movie. Both Warner Bros. and Guy Ritchie are very pleased with the footage they have seen thus far."
Warner Bros.' denial came hot on the heels of The Sun's report that Guy Ritchie was being ordered to "re-shoot five weeks' worth of scenes" for the project. Allegedly, Warner Bros. chiefs claimed that the first cut was not good enough and branded a scene as "ridiculously unrealistic". The trade even quoted an insider as saying, "It's disastrous news, but Guy has promised to fix it."
Based on Lionel Wigram's upcoming comic book, "Sherlock Holmes" is to center on the adventures of the famed 19th Century detective. This action thriller film will also see Robert Downey Jr. as the titular character, Jude Law as Dr. John Watson, and Rachel McAdams as Irene Adler, Holmes' love interest, in addition to Mark Strong who is set to play Lord Blackwood. Originally expected to make its debut in U.S. theaters on November 20, it is now due for November 13.