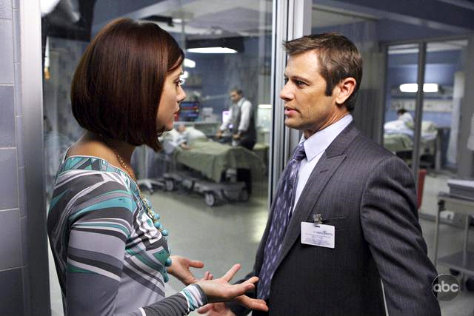 The January 29 episode of "Private Practice" has been given a sneak peek. The clip taken from "Second Chance", is on Addison's conversation to her younger brother who decides to move to L.A. and work at Pacific Wellcare.
Addison expresses her objection of having Archer entering her life, working in her place and sleeping with her best friends. In fact, his presence causes a problem between Addison and Naomi. She is asking Archer to leave although his intention is to get closer to her.
"Second Chance" also tells the story of Cooper who encourages Violet to talk to Pete and Sheldon about her pregnancy, but she's reluctant when she learns that neither of them wants children.
One week after that, "Private Practice" will have a crossover episode with "Grey's Anatomy" where Addison seeks Derek's help in treating her brother's illness. A sneak peek of that episode has been given earlier.
Clip Here