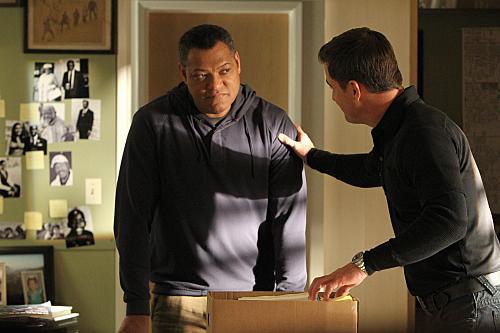 Sara Sidle: So what was her interest in the Dr Jekyll Case?
Greg Sanders: And... did he have an interest in her?
This week's episode was part one of the two-part season finale. There are several things I really liked about "Doctor Who."
First and foremost, it used several unique transitions between scenes. Two stand out in mind: First, the camera follows a drop of blood as it hits an object and that object turns out to be a windshield with the drop of blood becoming the red light in a stop light at which Ray Langston is sitting.
Second, Nick holds up a picture of a warehouse in the desert and as he asks "is this the place," the camera zooms in to fill the frame and it becomes a live image of them searching the warehouse. My compliments to the Jeffrey G. Hunt (the director of the episode) and his crew, very nicely done!
To Read More Click Here.
If You Missed This Episode Watch It Here Online Now