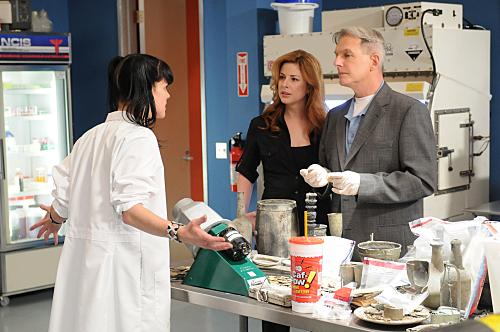 You'd be hard pressed to find an NCIS episode that isn't very good at this point. The characters are all familiar, well-written, nuanced and capable of carrying stories themselves.
That's what makes it TV's #1 show (sorry, American Idol fans ... #1 non-scripted drama), and at times, the actual criminal investigations seem secondary for exactly this reason.
Last night's was pretty fun, though, especially with the anti-Gibbs (or is just the female Gibbs?) thrown in the mix Our episode recap has the plot details. Now, for TVF's review ...
Lt. Michael Jensen washes up decomposed on Virginia Beach. Or so we are led to believe. When a boat found offshore with a body is linked to Jensen, NCIS is linked to CGIS.
That would be Coast Guard Investigative Service, and Special Agent Abigail Borin (you can call her Abby, she says ... Gibbs won't) certainly shares traits with our fearless leader.
To Read More Click here.