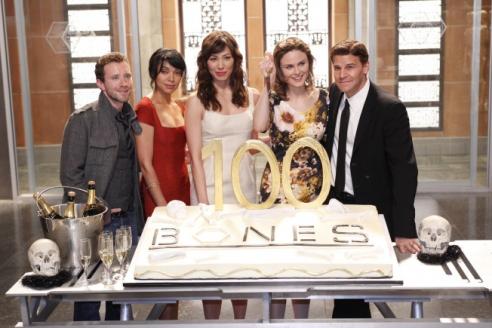 On April 8, Bones turns 100 episodes young.
The Fox hit will air a monumental installment that takes viewers back to the first time Bones and Brennan met. Want a glimpse at what will go down during the hour?
Entertainment Weekly has provided us with the following details...
* We learn how much Angela has spilled to Brennan regarding Hodgins.
* Sweets prompts our favorite duo to make a decision about its future.
* We'll discover more about Booth's gambling problem.
* Caroline Julian will make an appearance.
* Brennan will punch someone twice and slap someone once.