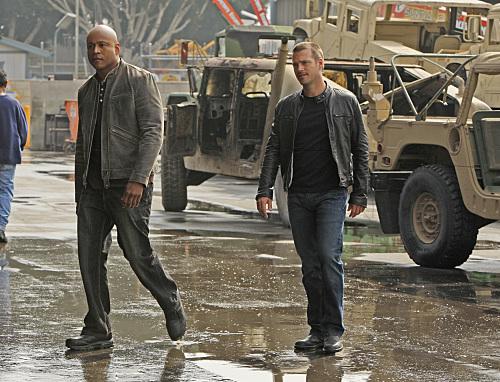 NCIS: Los Angeles was spun off from NCIS with faster pacing and more elaborate action sequences as a selling point, but succeeds because that's not its only selling point.
As the past 2-3 episodes have done "Blood Brothers" walked the line beautifully, integrating action-packed shootouts with characters and stories that keep one's interest.
Marine Gunnery Sgt. Wendall Dobbs is gunned down in the streets by a gang wielding AK-47s. Yup, AK-47s. NCIS: Los Angeles is not for the cloak and dagger crooks.
Callen and Sam suspect that Dobbs could have been involved with illegally importing these automatic weapons and supplying them to gangs, but nothing is what it seems.
At least not entirely.
To Read More Click here.