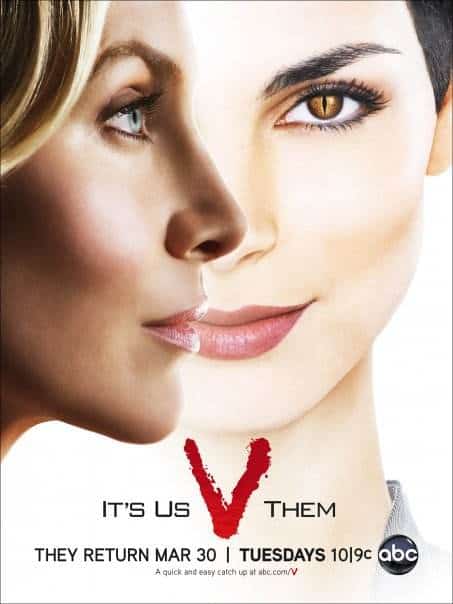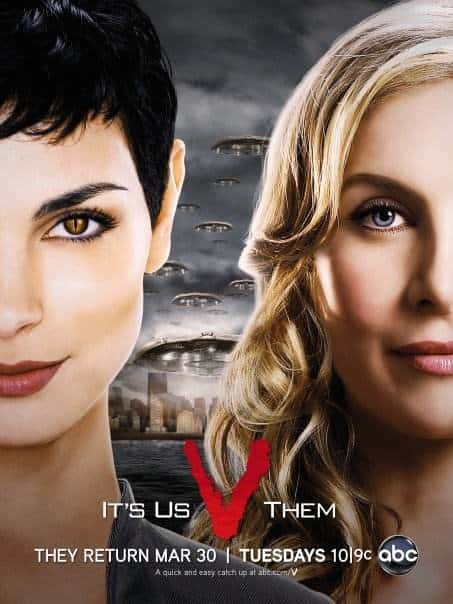 V returns on March 30, and it's about time it did. ABC's two best new shows (FlashForward's the other one) have been on hiatus for too long, and I'm glad we're finally closing in on V's return, when we'll hopefully get to see a sci-fi television juggernaut: Lost and V on Tuesday nights. If anything, we can only expect V's viewership to improve with the pairing.
But ABC's not relying on that pairing alone to advertise the series' return. Already, new promotional posters have been released through the show's Facebook page, and they're both pretty awesome. Both posters feature Monica Baccarin and Elizabeth Mitchell (Anna and Erica, respectively). Both look fairly bemused, and it's a great look at the power struggle between the two leads of the series.
To Read More Click Here.