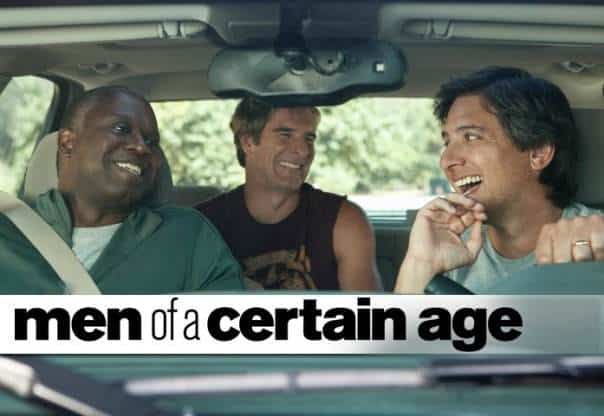 'Powerless' is the word of the hour for the Men of a Certain Age as they come to terms of being just that in last week's episode. The movie Rocky was also a recurring theme, which in some ways helped Owen and Joe overcome their issues, and in some respect, Terry, as well.
Setting Them Up
Joe
Sonia informs Joe that their daughter Lucy is having problems with her boyfriend, who Lucy recently broke up with. Joe tries to get through to Lucy without letting her know that he knows about the situation, which Sonia asked Joe not to reveal. This ought to be fun…
Later while at the party store, Joe asks one of his teen female employees about her dating life since she just broke up with her ex. But the employee is a lesbian, which Joe doesn't think factors as the same problem as Lucy's. Then to make matters worse, the employee brings up her cousin who had a guy kill her guinea pig after breaking up with him. Joe tries to compare that story to Fatal Attraction, which goes over the employee's head. Does he have ANY competent employees around?!?! When it comes to pop culture that is…
To Read More Click here.