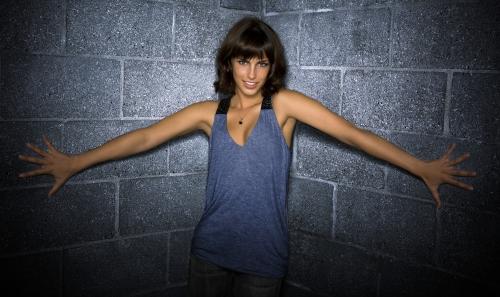 On 90210, season two concluded with Adrianna heading off for the summer on tour.
In real life, actress Jessica Lowndes will be releasing her own album this fall. It's a case of reality meeting fiction, and it's one of the topics Lowndes spoke to TV Fanatic about this week. Excerpts from the interview are below...
You were recording during the show's break. What can we expect from that?
It's been incredible. During hiatus I started putting together an album, which is fantastic. I got to record a lot in LA and London and I teamed up with this pop artist from the UK called Ironik. We have a single coming out on October 25 in London, we just shot the music video for that.