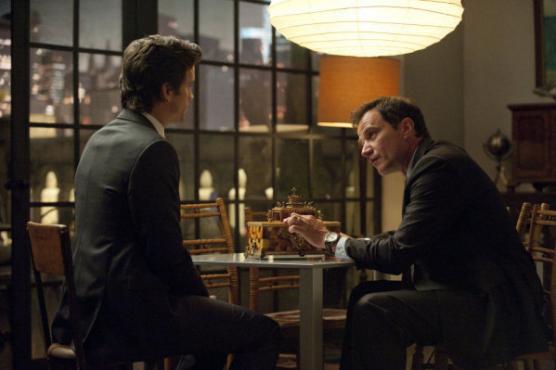 Last night, White Collar really brought it. Throughout the entire episode of "Company Man" I was completely engaged and pretty much sitting at the edge of my seat!
It was a rarity to find Peter at the end of his rope - and having Neal come to his rescue. Did anyone predict that Jessica poisoned the brandy? It didn't even cross my mind until Neal was running to save Peter's life.
I do have to admit, it was pretty lame the way it went down: Wesley said there was no antidote, yet when the paramedics arrived they were able to resuscitate them both quite easily.
One of the biggest breakthroughs we have been waiting to see all season long happened in the last thirty seconds of the show. Peter admitted and showed Neal that he still had the music box. Neal showed Peter the key. Of course, they have to leave us hanging since next week is the season finale. What in the world do you think is inside it?! One thing is for certain: I can't wait for next Tuesday night!
To Read More Click Here.