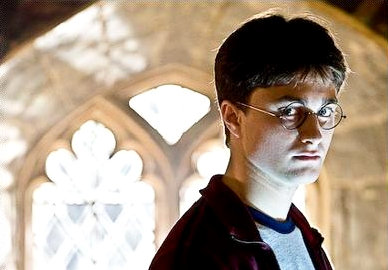 Before "Harry Potter and the Deathly Hallows: Part I" has even started its principal photography, it has been struck with bad news. On Thursday, January 29, The Mirror reported that the stunt double of "Harry Potter" star Daniel Radcliffe suffered a potential paralyzing injury on January 28 during a test on a stunt for the movie.
The 25-year-old reportedly was rehearsing a flying sequence at the world famous Leavesden studios near Watford when a set explosion, which was part of the stunt, sent him plummeting to the ground. "The stunt double was badly hurt," a source said of the stuntman's condition, further recalling the incident, "He was rehearsing a flying scene which involved an explosion and it seems to have gone badly wrong."
"The guy was rigged up to a harness for the scene and was flying through the air," the insider continued explaining. "It is thought he may have been caught by the explosion and hit the ground very hard. He told crew members who went to help him he couldn't feel anything from the waist down. Everyone is just hoping he makes a good recovery. It has come as a terrible shock."
Acknowledging the on-set accident, a spokesman for the studio came out, stating, "We can confirm a member of the Harry Potter production was injured in an accident. We are awaiting further news. Out of respect for the family we are unable to comment further." The Mirror further noted that neither Radcliffe nor other major stars were involved in the incident.
"Harry Potter and the Deathly Hallows: Part I" is the first of two-part movie made out from "Harry Potter" seventh and last book. To be directed by David Yates, who also helmed "Harry Potter and the Half-Blood Prince", it will be released in U.S. and U.K. theaters on November 19, 2010, and followed by "Harry Potter and the Deathly Hallows: Part II" to be outed May 2011.