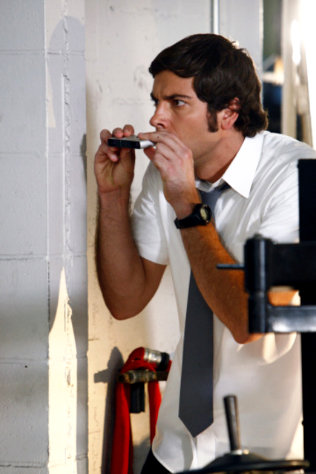 Chuck will do anything for his best friend and when Morgan approaches him to spy on Anna, he gives in. In "Chuck", the Triad must be convinced that Morgan is not a threat, just a loser stalking Anna and it will be a duty for Chuck.
As a consequence, Morgan, not knowing how close to death he just came is hurt by Chuck's actions. Chuck, along with Sarah and Casey, is sent to discover his connection to a dangerous gang. Meanwhile, Jeff and Lester try to convince Ellie and Devon aka Awesome to hire their band Jeffster! for the wedding.
For Preview Click Here.