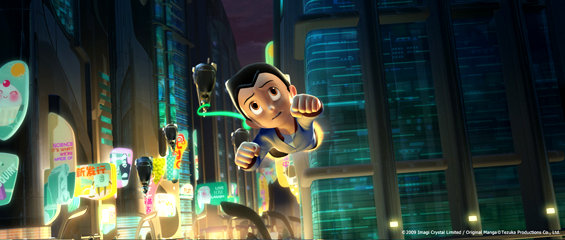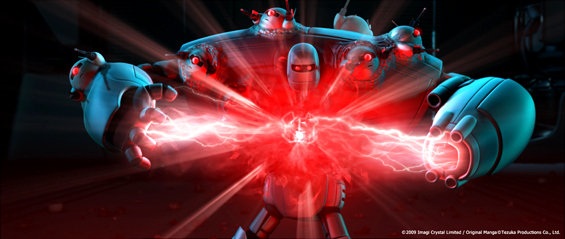 Two brand new images of "Astro Boy" have been making their way out. Courtesy of Ain't It Cool News, the fresh photos display the young robot, Astro Boy, and his sworn enemy named Peacekeeper separately.
The picture of Astro Boy exhibits the boy-looking robot flying in between buildings in Metro City. Meanwhile, the Peacekeeper's image presents the baddie, who has the ability to absorb energy and powers of other robots, showing off his power.
An adaptation of Osamu Tezuka's classic manga, "Astro Boy" tells the story of a young robot with incredible powers in futuristic Metro City. Following the young robot's search for the place where he belongs, it chronicles Astro Boy's journey where he experiences betrayal and gets into a netherworld of robot gladiators before returning to save Metro City.
Coming from "Flushed Away" helmer David Bowers, it is penned by Timothy Harris. Its voice cast ensemble includes Nicolas Cage, Kristen Bell, Donald Sutherland and Freddie Highmore among many others. This animation movie is set to be distributed in the U.S. by Summit Entertainment on October 23.