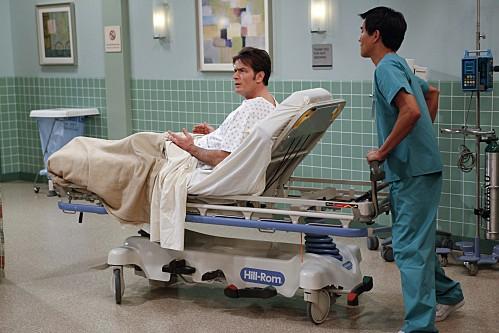 We hate to say it, but this week's episode of Two and a Half Men may have been too cheesy and generic-sitcom for even our favorite generic sitcom.
The episode, "Yay, No Polyps!" started off just fine with Charlie making up an excuse of getting a colonoscopy to avoid visiting Chelsea's parents. We especially liked the fun twist of Chelsea knowing Charlie was lying and flying her parents in to torture her fiance.
To Read More Click here.