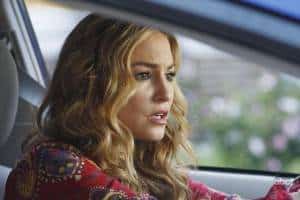 A few days ago I posted 4 sneak peeks for the new episode of Desperate Housewives airing on January 3rd (see when your other favorite shows return in 2010) and now ABC has released a few promo photos. Some of the photos are spoilery, but only in the sense that they reveal potential futures (especially for Angie). I just watched a screener of this episode today and I can reveal that we will learn more about Angie's past, but there are still many unanswered questions. Beyond that, I won't spoil you.
WHAT IF LIFE WERE DIFFERENT FOR THE WOMEN OF WISTERIA LANE, ON ABC'S "DESPERATE HOUSEWIVES"?
"If...'' - In the aftermath of the plane crash, the residents of Wisteria Lane reflect on what their lives might have been had they made different choices, on ABC's "Desperate Housewives," SUNDAY, JANUARY 3 (9:00-10:01 p.m., ET). Susan contemplates a life with Karl had she not left him; Bree considers life without Orson; Lynette thinks about a future with her unborn twins; Carlos reflects on how Gaby would be as an over-protective mom; and Angie ponders the consequences should her secrets be revealed.