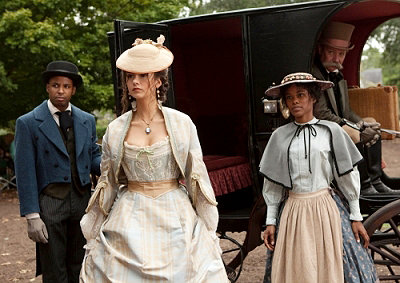 Two preview to the October 15 episode of "The Vampire Diaries" are released, one in the form a trailer and another a clip. The trailer, which is different from the one played at the end of this week's episode, shows Stefan directly confessing to Elena that he is a vampire. The clip meanwhile takes the scene when Damon visits Elena and finds out that Stefan has told her about their nature.
In the episode called "Lost Girls", Elena demands that Stefan explain the frightening events that have been happening in Mystic Falls. In flashbacks, Stefan explains how his rivalry with Damon began. Back in the present, Damon impulsively takes control of Vicki's future, and a confused and frightened Vicki runs away. Finally, Sheriff Forbes and Mayor Lockwood take steps to protect the town.
The show has spun an impressive number on Thursday, October 8 and finished first in women 18-34 demographic. According to Nielsen, it also wooed female teens more than any other shows on television that night. Together with "Supernatural", "Diaries" makes a strong Thursday line-up for The CW.