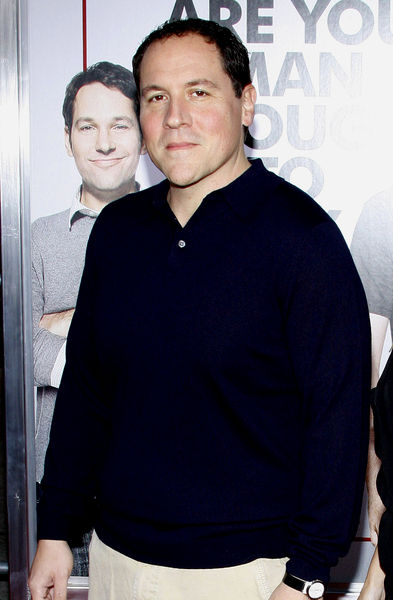 Exposing previously that the rehearsals for "Iron Man 2" have been kicked off, director Jon Favreau confirmed the casting of Mickey Rourke and Scarlett Johansson on the Los Angeles premiere of "I Love You, Man" on Tuesday, March 17. To Entertainment Tonight, the filmmaker/actor said, "Our main cast is all lined up, everbody's deals are signed."
Specifically discussing about Rourke, the "Wimbledon" actor shared, "Well, I hear Mickey's been in Russia doing research for a role. I can confirm that." Though remaining coy about which part Rourke will be playing, he gushed, "We haven't made any official announcements yet. But I will say there is a Russian villain in our film."
On Johansson's involvement, the 42-year-old fessed up, "Scarlett is somebody I've been wanting to work with for a while. She's a great actor." He then added, "We've been talking for a while and we haven't announced anything yet but I'll tell you she hadn't screen tested or anything but I met with her and hopefully we'll be getting everything settled so we can make some announcements this week."
A sequel to the 2008 blockbuster "Iron Man", "Iron Man 2" has been set to hit U.S. theaters on May 7, 2010. Robert Downey Jr. and Gwyneth Paltrow will reprise their roles as Tony Stark/Iron Man and Pepper Potts, while Don Cheadle will take on Colonel James 'Rhodey' Rhodes in place of Terrence Howard.