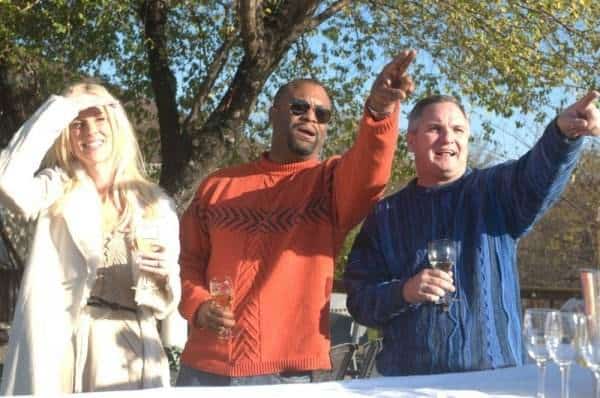 Man, after seeing tonight's Real Housewives of D.C., I have officially dubbed the Salahis as being capable of anything, and that's not in a flattering manner. Also, Cat goes bananas with her scolding behavior, Mary defends herself on something she had no clue about, and Stacie fills her friends in on her search for her father. Lynda? Well, she took a page from Caroline's book and managed to stay out of much drama tonight. That doesn't mean that her name didn't pop up in said drama, though...
Random Moving Talk
Lynda's time this week was cut down to her discussing with Ebong and her kids about finding and moving into a new house for her kids, two of which are grown, but come to stay time to time. Her sixteen year old looks like he could pass for twenty, though. Just saying.
Mary talks with her eldest daughter Lolly about moving out since Lolly has found a better job. Mary thinks this is good on both counts, because Lolly will finally be her own woman and the dog will go with her.
To Read More Click Here.