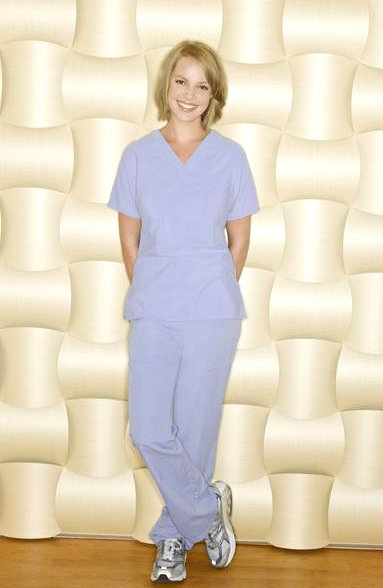 She is not quitting, but taking a break. Katherine Heigl, who was thought leaving "Grey's Anatomy" earlier this year, will be absent from several episodes in order to make time for her other project, Greg Berlanti's romantic comedy "Life as We Know It".
The shooting has begun since mid July and Heigl is going to skip five episodes beginning this month until November. A rep told People, "Katherine is taking time off to film a movie. The producers at 'Grey's' have accommodated past things like that before. It's a cast of 13 and it is a true ensemble so the show is mindful [of other commitments]."
The rep added that creator Shonda Rhimes has come to knowledge for sometime, saying "Shonda [Rhimes] has had plans in place for a very long time." The rep, however, won't tell how the show is going to explain Heigl's Izzie missing from the screen.
Meanwhile, the show has to accommodate Ellen Pompeo's maternity leave too later this year after she gives birth around October. In anticipation of that, the execs have added three fresh faces into the line-up, hiring Nora Zehetner, Robert Baker, and Jesse Williams to be the new medical professionals.
If you'd like to hear how Izzie's absence will be written into Grey's, check out this article from E!Online: Find Out Why Izzie Stevens Leaves Seattle Grace
"Grey's Anatomy" is back to ABC on September 24.