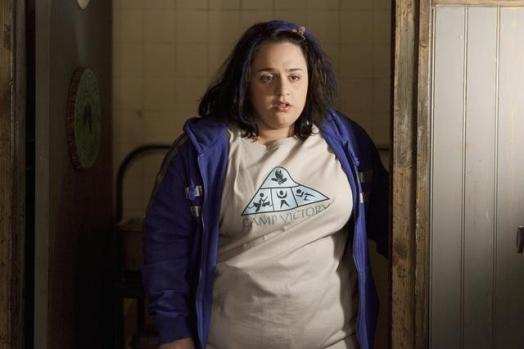 Last night's episode of Huge focused a lot of attention on boundaries.
Some of the more guarded characters (Will, Amber, and Dr. Rand) cope with interlopers invading their private spaces. The forced exposure of Talent Night revealed more than hidden talents from these characters, leading to either more firmly established boundaries or a slight lowering of those strongly guarded fences.
Dr. Rand's idea to grow closer to her father by working together seems to be effective, though not in a way she expected. His constant presence has interrupted her usual routines, making her break her steadfast eating rules (damn destructive midnight muffin) and broken through some of her fences.
Uncomfortable with both his intervention (calling her Dot in front of strangers) and also with people's perception of her as a bit domineering and somber, Dr. Rand struggles with figuring out where her boundaries lie, both internally and externally.
To Read More Click Here.