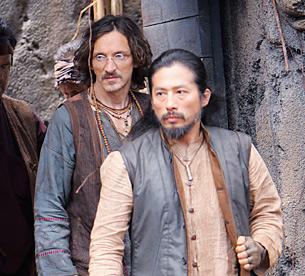 As an actor, Hiroyuki Sanada is a mystery to Lost fans.
So far, the character he plays on the show is equally baffling. What's the deal with this Dogen guy, who makes nice with Jack one moment, poisons Sayid the next... and seems to like baseball?
On tonight's new episode, (SPOILER ALERT!), Dogen pops up in Jack's flash-sideways world. He appears as a father who advises Jack to be a hands-on dad.
According to producer Damon Lindelof, Dogen's mysterious origins and history with the island [will be] finally revealed on the March 2 installment.
To Read More Click Here.