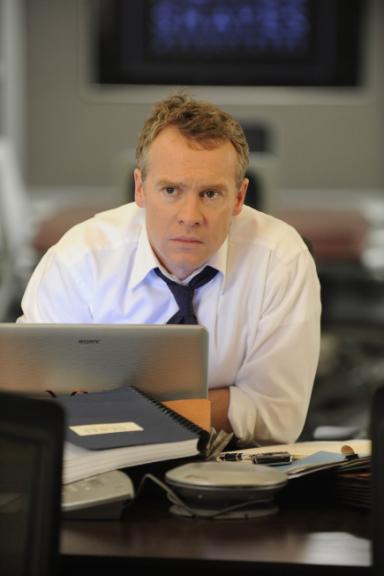 A week after singing the praises of the Tobin family on Damages, we met yet another fascinating member of this troubled unit.
On "It's Not My Birthday," viewers got to know Carol Tobin far better than ever before. This is a woman deeply devoted to her father, seemingly blind to the crimes he committed. She actually said she wishes his investors were underground instead of him.
It was difficult to not guess this was going someplace dangerous and interesting, especially after Joe revealed to her sister than their father killed himself. Does that mean we saw her murder of Danielle coming? No, that was a shocking moment. But we've had a feeling all along that Carol was someone worth keeping an eye on.
She's also one of the only characters on the show who doesn't hide her feelings or agenda. Does anyone really believe Lenny was clueless about Lou's hidden money? Or that Marilyn is simply an ignorant, grieving widow?
After watching Patty operate on a higher, manipulative plane than everyone around her for two seasons, it's been great to see other characters cause us to wonder what they know, what they're gonna do about it and how this will all play out.
To Read More Here