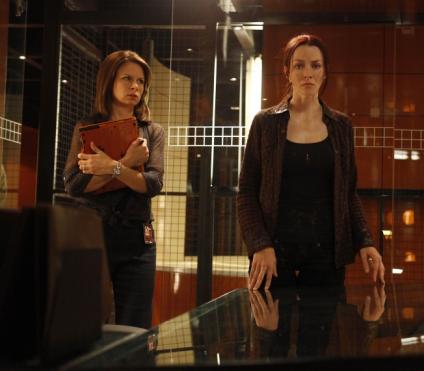 Raise your hand if you were on edge over the conclusion of last night's 24 episode? Anyone? Anyone at all?
Every season, viewers accept the fact that there's gonna be at least one B storyline that pales in comparison to the main plot. Typically, it at least comes together in some way, and we suppose this year is no exception, considering Cole's absence led to Jack agreeing to stick around until CTU's mission is complete.
But the Dana-was-a-felon-and-is-now-somehow-a-CTU-analyst-desperate-to-keep-her-past-a-secret plot has received more air time than any secondary plot in memory, while making far less sense.
This week's episode resulted in the culmination of the threat to Dana's identity, as she and Cole confronted Kevin and his quiet friend. One thing led to another, the pal stabbed Kevin and then went after Cole and Dana. At this point, we actually did think Dana would be killed because Katee Sackhoff has signed on for a new pilot.
To Read More Click Here