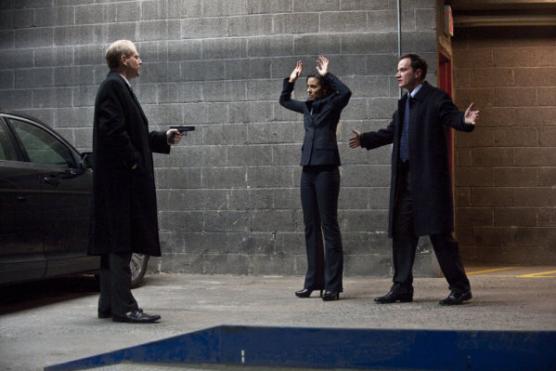 Last night wrapped up the first season and boy did our boys go out with a bang - literally! And we surely did not see that one coming!
We were curious how everything would end and what choice Neal would choose - to follow his heart (Kate) or do what he knew would be the more honest choice and stay.
"Out of the Box" showed us that White Collar is here to stay!
As much as we loved how tirelessly romantic Neal is about Kate, we don't think she deserves it.
In fact. we really like Alex! She's hot, smart, and fun. Plus, from the looks of the two of them naked in the swimming pool, there is definitely an attraction there. All we can do is keep our fingers crossed that next season Neal doesn't waste too much time moping about over the loss of Kate.
Speaking of, do you really think Kate died? We've got a feeling Kate is like a cat with many lives and will come back next season. Maybe she was even in on it and wanted the plane to explode with Neal in it? Wouldn't that be a dark twist?
To Read More Click Here