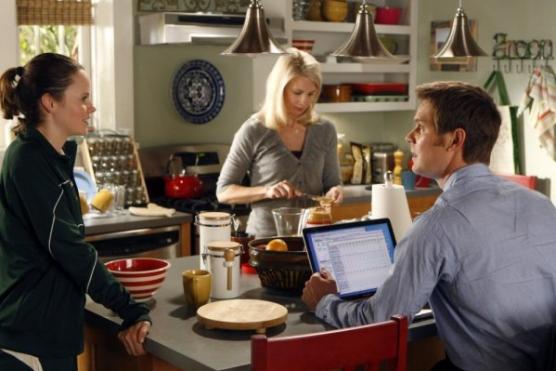 This week on Man vs. Possum, we learned more about the Braverman family and the complicated lives they live.
Let's start with Julia and Joel's relationship. Julia is the working mom, working hard towards her career. Joel is the stay at home dad, raising their daughter. Very modern day parenting roles!
Now comes Racquel' how does this beautiful mother fit into the equation? We believe Racquel is after Joel and hope Julia keeps her eyes open and Joel keeps it in his pants!
A very touching part of this show is seeing a man like Crosby making an effort to get to know his kid.
We wonder if Jasmine still has feelings for Crosby and if anything will develop between the two in the future. We have to admit, Crosby's current girlfriend Katie is a bit of a drama queen! Maybe Jasmine would be a better match for Crosby and wouldn't it be great for Jabbar if his parents could get back together?
Poor Sarah, struggling to find a job and finding out that the only reason she was interviewed was because of her connection to her brother Adam. We really hope she finds her dream job, a man, and somehow gets her life back together.
To Read More Click Here