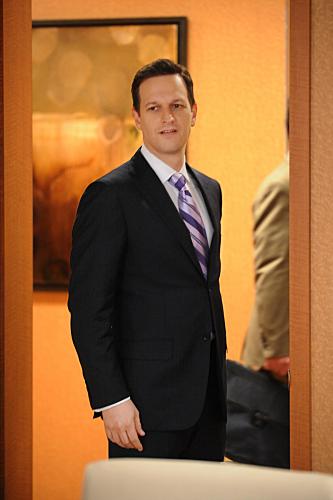 What a great showcase for Will this week on The Good Wife.
This wasn't the first time the firm's partner has proven that he's willing to go to the outer rim of the law (remember when he sent Alicia to take items from a client's apartment before the police could get there?), as the show has created a clearly moral character that also believes in the rights of his clients. Even if those client deal drugs or cover up murders.
In "Fleas," we got to see just what Will loves about the law (befriending judges and/or taking them on, providing a defense for everyone, arguing, etc.), while also seeing him take center stage in more ways than one:
* He's good at basketball.
* He's in the middle of the first real fight (more on that below) between Peter and Alicia.
* He toes a morally grey line. Was the federal attorney really a bad guy? Of course not. Was he even in the wrong? Not really. However, seeing things from Will's side, the guy came across as a pompous jerk.
* He and Diane go at it verbally, and then decide to hire a third partner to keep the firm afloat.
To Read More Click Here