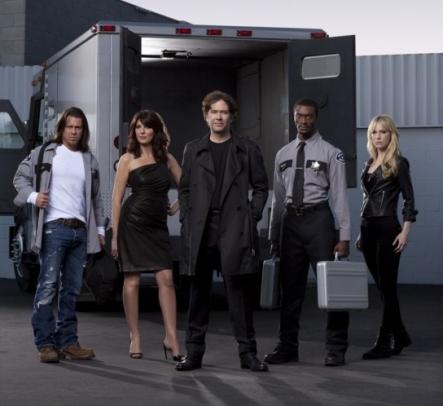 Titled "The Reunion Job," the second half of last night's Leverage season premiere brought us face to face with high school and, in some ways, mental baggage.
This episode had some awesome subtlety to it that I only caught when watching it a second time. When the team was laying out the details of "who" Larry Duberman was, Eliot was pouring tea for Sophie, then put sugar and squeezed a lemon into it. Right afterwards, they did explain how Sophie had subliminally suggested Eliot do those things.
However, when I watched that scene a second time, I was amazed that I could actually pick out where she said things like "well, that would put the squeeze on them then wouldn't it?" (and Eliot squeezed the lemon). I found myself pleasantly surprised all over again that the writers had been thinking ahead like that. Now, I honestly have no idea if that type of thing works in real life, where you can work a word or phrase into a sentence and tap someone to get them to remember it, but it was fun for an hour.
To Read More Click Here.