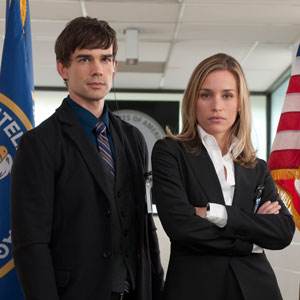 I'm starting to regret that I don't watch USA more than I do. My neglect certainly isn't because they have bad programming, because they don't - it's more of a matter of time. USA is on the bottom of my priorities list. However, after seeing both premieres from July 13's Tuesday night lineup, I have to say that I might be making some amends to my schedule to make room for USA.
The first part of that Tuesday night block is White Collar's second season (the premiere of which has been reviewed here), and the second hour is a freshman series that actually proved to be really engrossing: Covert Affairs.
I didn't really have high hopes for the new show. It looked like a simple spy thriller focused on sex appeal, and I was skeptical. Turns out, that's exactly what it is: a spy thriller based on sex appeal that for some reason makes itself a hell of a lot of fun.
To Read More Click Here.